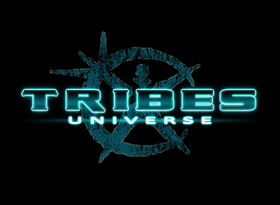 Tribes Universe is an MMO being developed by Hi-Rez Studios. It is part of the popular Tribes (series). This game was announced on October 23, 2010. Development on this game was halted when Hi-Rez Studios decided to focus on Tribes: Ascend first.
Player versus player (PVP) combat is the focus of this game. More than one hundred players will be fighting at a time on large open maps. Another large world will exist where players will fight for territory control. Only three tribes will be featured in the game. First and foremost, the game is a first person shooter, but occasionally has some third-person action in vehicles. Clans will also be heavily supported as will skiing and jetpacks. The Spinfusor will also be returning in the game.
Character progression is designed to give players more options, and are more for reputation. Tribes 2 is acting as the base for this game.
Outside arenas and modes are being considered such as Deathmatch and Capture the Flag. However, these are still just rumors at this point.
External links
Edit
Community content is available under
CC-BY-SA
unless otherwise noted.